The Pellet Gun Shop
For all your pellet gun and accessory needs
My prices are flexible, Make me an Offer
R1 499.00
Purchase/enquire or Make an Offer
KWC 1911 KM-42 ZDHN metal slide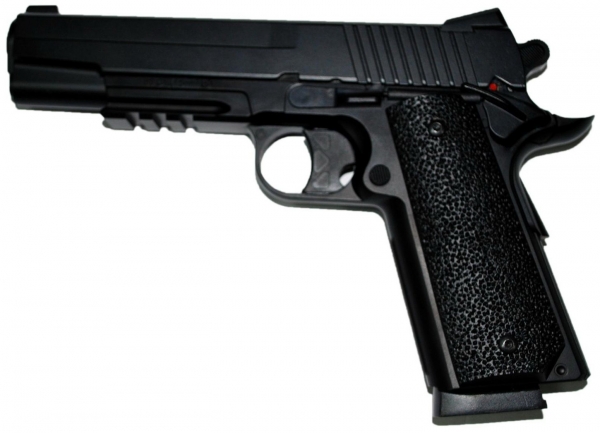 KWC KM42 Colt 1911 is an accurate copy of the American pistol Colt Mod. 1911. Externally, the gun creates a very pleasant impression, as it is made very carefully.

Caliber, mm: 4.5
Type: gas pneumatics (CO2)
Bullet speed, fps:395
Ammunition type: steel spherical bullets
Barrel: smooth steel
Weight, g: 1100
Magazine capacity: 21 bullets
Sights: front sight , aiming strip
Type: non-automatic
Case material: metal.